LED spot UV irradiation unit SPL-2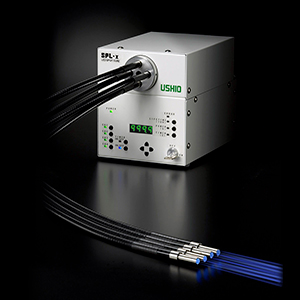 Curing and Bonding

Semiconductors

Liquid Crystal Display

Printed Circuit Board and PKG

Functional Materials

Biology and Chemistry

Energy

Printing
This spot cure series LED type has over 30 years of actual results. By taking advantage of our optical technology developed up to now, we provide solutions to problems that could not be solved with conventional LED types. We propose products tailored to your needs.
Adopts a fiber light source system
Adopting fiber allows the LED element to be incorporated in the main unit. By always maintaining the optimal LED lighting environment, the LED's inherent long life and highly stable irradiation are retained.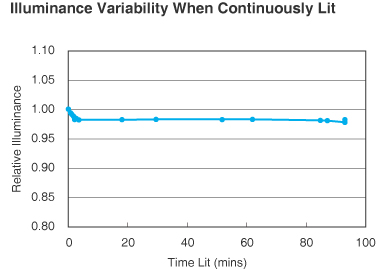 No heatsink needed
Because there is no LED element at the irradiating head, the heatsink required by convention LED irradiation systems has been eliminated. This spectacularly improves usability in confined spaces.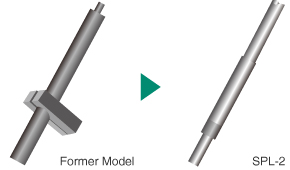 Achieves high output
The proprietary optical system design and adoption of highly efficient liquid fiber enables LED output to irradiate the work surface without waste. The output power bottleneck characteristic of conventional fiber is resolved.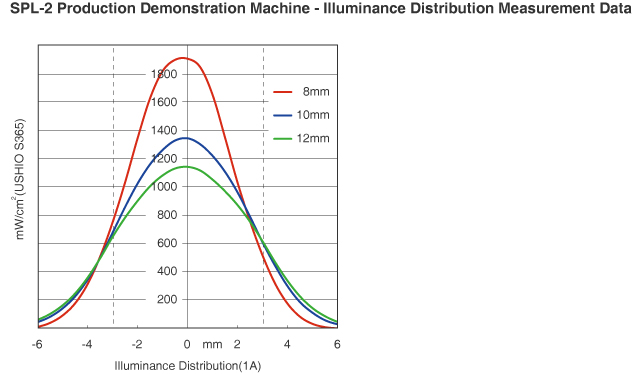 Individually controllable
The irradiation pattern of each fiber can be individually controlled, along with fine settings such as on/off timing and irradiation time.
Major Specifications
Main unit
External dimensions
159 (W) × 175 (H) × (205 (D) mm
Weight
Approx. 3.8 kg
Rated voltage
Single-phase 100 - 240 V AC ±10% @50/60 Hz
Power consumption
50 VA with 100% irradiation, (0.5 A with 100 V AC input)
Exhaust air
Max. approx. 0.78 m3/min
Operating environment
Temperature and Humidity: 0 to 40°C at 70% RH or less
With no corrosive gases or dust No direct spray of water or oil
Storage environment
Temperature and Humidity: 0 to 50°C at 80% RH or less (no condensation)
AC cable length
2 m
Optical system
| | |
| --- | --- |
| LED Unit | One (4 elements in 4 branches) |
| LED Unit lifespan | 40,000 hours |
| Initial peak illuminance | Approx. 1900 mW/cm2 (WD = 8 mm, USHIO-S365) |
| Light guide length | 1 m |
| Light amount adjustment | PWM control (0 to 100% in 1% steps) |
| Illuminance time setting | Timer setting (0.1 to 999.9 s in 0.1 s steps) |
Product External View

External interface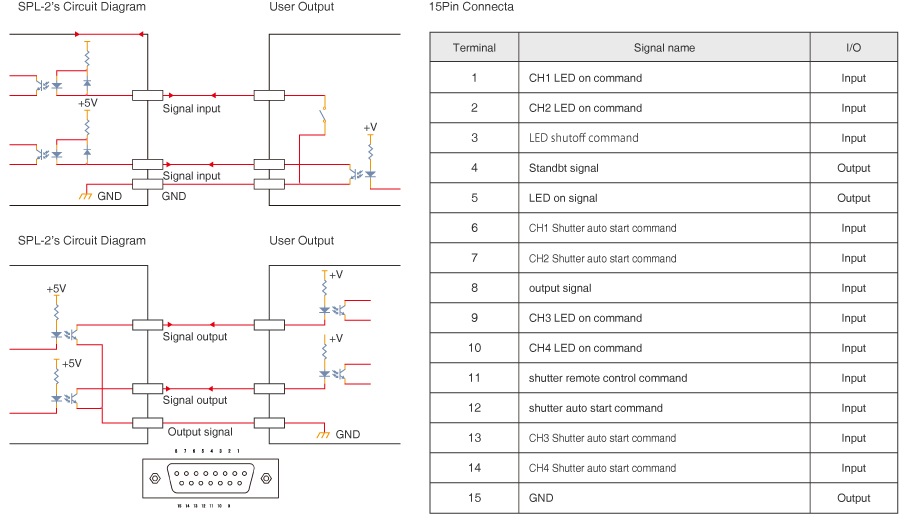 Light pickup lens bonding
Various lens bonding
Other electronic component bonding
Optical communication component bonding
Medical-related
Research applications
DSC lens unit
HDD-related (spindle motor coil bonding to motor case)
Suspension joints/head portion
Camera modules
LCD panel and touch panel temporary bonding
Smartphone seal parts
Car audio assemblies
Car meter surrounding assembly
Sunroof glass seals
Examples of main applications for spot UV curing
From environmentally "green" lamps to LEDs. Ushio customizes spot UV curing to meet customer needs.


Does use require light blocking?
Be sure to use ONLY with light blocking. Light leaking from the irradiation aperture can cause eye injury or skin damage in a very short time. When working in the vicinity of unshielded light, be sure to wear eye protection and make sure that the skin is not exposed. Never look directly at the light.