Contact/proximity aligners UX-3 Series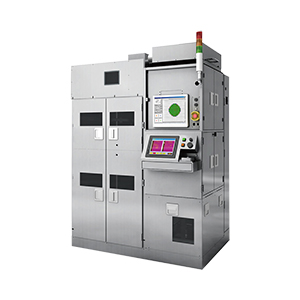 High resolution
The highest line-space resolution of 1 um (vacuum hard contact) is achieved. Proximity lithography achieves high line-space resolution of 3 um at 20 um gap. Line width stability is also excellent with high stage flatness and gap stability. We can propose the best optical system to achieve the optimal resolution for each lithography mode according to the material.
Achieves high overlay accuracy
Overlay precision: achieves ±1 um during surface alignment, and ±1.5 um during back side alignment. High-precision registration accuracy is achieved by optimal alignment lighting and image processing software techniques to suit various substrates and alignment marks.
MEMS
Crystal oscillators
SAW filters
RF devices
Sensors
Inkjet heads
Diodes
IGBT
Power semiconductors
Thyristors
MOS-FETs
LEDs
Power amps
MMICs
BAW filters
Acceleration sensors
Inductors
Passive components
Solar cells and more
Model
UX-3300SC
Contact system
Vacuum contact
Hard contact
Proximity
Resolution
1 µm L/S
2 µm L/S
3 µm L/S
Method of Exposure
Single Side Exposure
Wafer size
~Φ200 mm
Exposure Wavelength
i, ih and ihg lines
Overlay
±1 µm (Top Side) ±1.5 µm (Back Side)
■Warped Wafer Chuch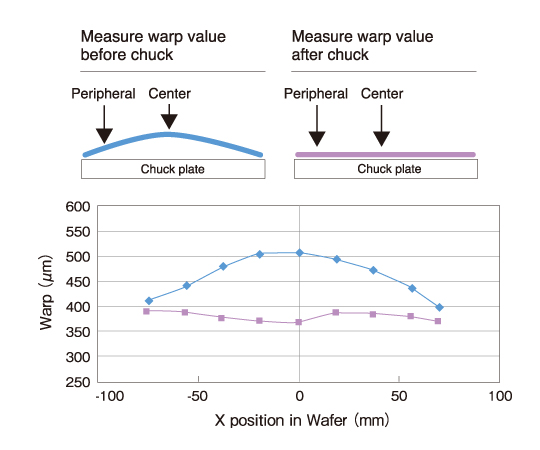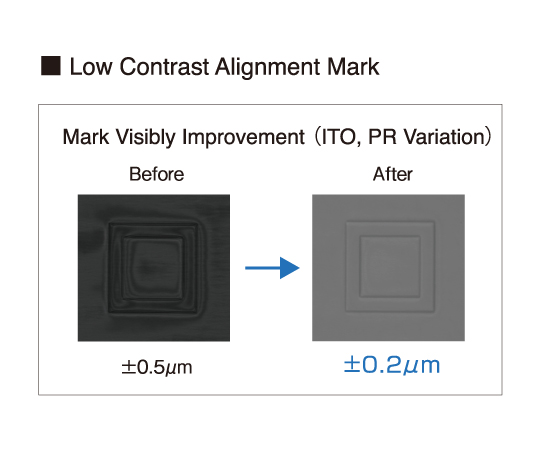 ■Plenty of Options for MEMS
| | |
| --- | --- |
| Deep Focus | Same resolution on different levels or Sphericial surface |
| Double sides Concurrent Exposure | High Accurancy of Top-side and Back-side masks |
| High Alignment Accurancy | Options of alignment with notch or orientation flat on wafer |
| Handling Options | Bernouilhandling and capability to handle penetrated wafer or Warped Wafer |
Model list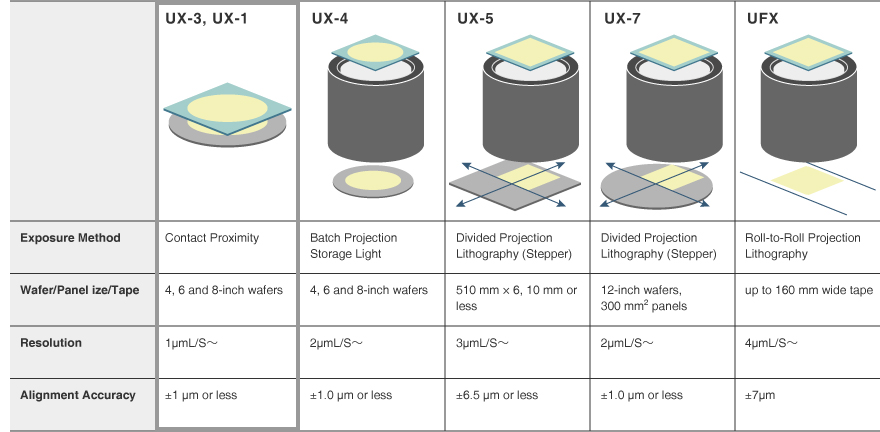 Note Regarding Exportation

This equipment (or technology) may be subject to security controls under the provisions of the Foreign Exchange and Foreign Trade Control Law, and in order to export the equipment or technology (or to conduct transactions for the purpose of providing the technology to a non-resident or foreign country), it may be necessary to obtain an export permit (or permission to implement service transactions) from the Minister of Economy, Trade and Industry. Be sure to contact us in advance for confirmation.