High power red laser devices NECSEL Red Laser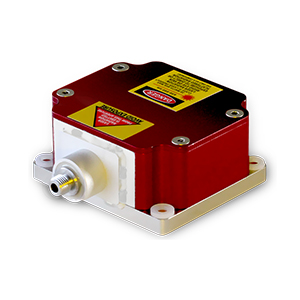 Inspection

Imaging

Biology and Chemistry

Video and Cinema

Illumination
Up to 14 W output is achieved at 640 nm wavelength from just a few cubic inches. Available with FAC*1 or SAC*2 lenses, with 30,000-hour lifespan.*3 Fiber coupling is also selectable.
*1. FAC: Fast-Axis Collimation
*2. SAC: Slow-Axis Collimation
*3. Depending on temperature conditions and derating.
8 W and 16 W output types available
30,000 hour lifespan
With thermistor
Industry standard size
Energy saving
With FAC/SAC lens
Dimensions
250 lm model: 87 × 55 × 26 (mm) 700 lm model: 139 × 55 × 29 (mm)
8 W and 16 W output types with 30,000 hour thermistor and industry-standard energy-saving FAC/SAC lenses
Digital projectors
Remote lighting
Hazard zone lighting
Theme park attractions
Forensics
Medical
Therapy and more
Attachment Developer's Kit
This evaluation kit includes an AC/DC power supply, driver, Windows GUI and connection cable to provide stand-alone control of laser operation. The driver features pulse operation by external and internal triggers, power control by analog input, and protective circuitry (temperature abnormality detection) functions. It also includes a proprietary diode protection circuit. See the NECSEL website for accessory specification details (http://necsel.com/product/red-developers-kit).