High power blue laser devices NECSEL Blue Laser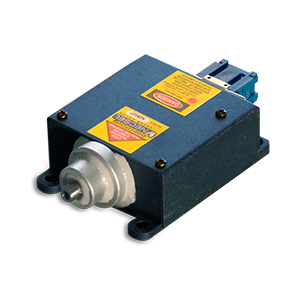 Inspection

Imaging

Biology and Chemistry

Video and Cinema

Illumination
Up to 9 W output is achieved at 445 and 465 nm wavelengths. In addition, the direct oscillation package enables a 30,000-hour lifespan.* Furthermore, fiber coupling is selectable, and excellent light conversion efficiency and low power consumption are achieved. It should be noted that the wavelength characteristics are also suitable for laser phosphor applications.
* Depending on temperature conditions and derating.
3.0 to 10 W output
30,000 hour lifespan
Direct oscillation method
High-speed modulation supported
Space saving
Energy saving

Dimensions
Low output type: 78.3 × 56.7 × 26.3 (mm)
High output type: 137.6 × 57.6 × 29.1 (mm)
Digital projectors
Remote lighting
Hazard zone lighting
Fluorescent material lighting
Laser shows
Medical and more
Attachment Developer's Kit
This evaluation kit includes an AC/DC power supply, driver, Windows GUI and connection cable to provide stand-alone control of laser operation. The driver features pulse operation by external and internal triggers, power control by analog input, and protective circuitry (temperature abnormality detection) functions. It also includes a proprietary diode protection circuit. See the NECSEL website for accessory specification details (http://necsel.com/product/blue-developers-kit).