UV-LED uniform line illumination light source UniLine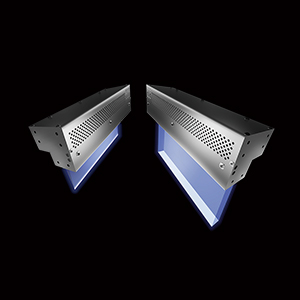 Curing and Bonding

MEMS, Electronic Components

Semiconductors

Liquid Crystal Display
- Supporting multiple wavelengths, this production line light source is capable of high-intensity, highly uniform UV irradiation.
- The proprietary optical design supports various irradiation distances from 10 to 150 mm.
- Irradiation length can be customized according to workpiece size and application.
Resin curing for FPD and touch panel lamination
Uniform, high illuminance UV irradiation The unique optical design achieves high illuminance in a long, narrow area with high uniformity (±10% or less).
Supports various irradiation distances
Optical design is applied to minimize illuminance variation at different irradiation distances.
For multiple workpiece sizes from small to large panels, easily obtains the same UV irradiation intensity level.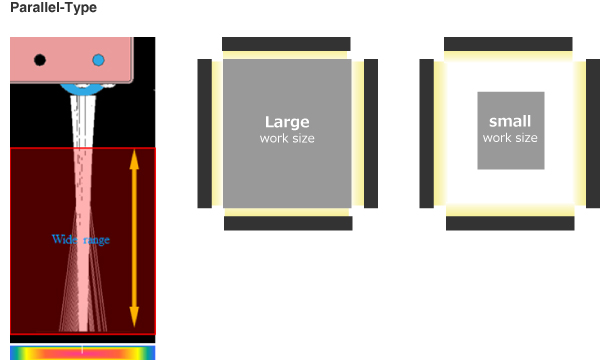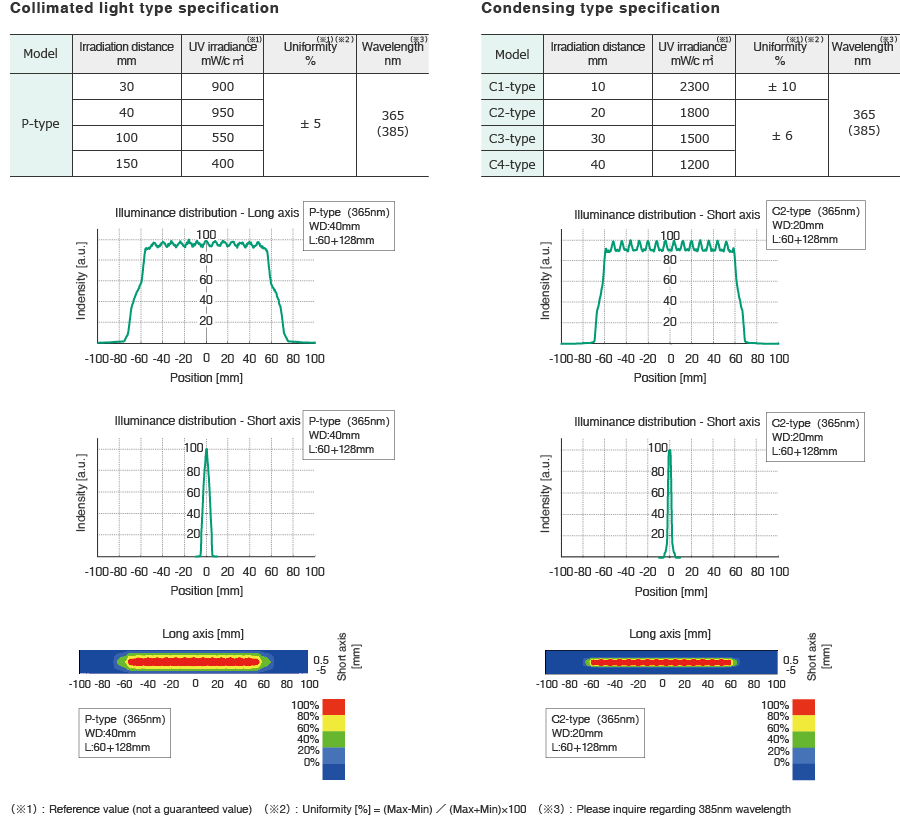 Diverse lineup
The standard lineup has been developed so that you can select the irradiation type and area, wavelength, cooling system and the like according to your application.
We can suggest the optimal products from over 200 combinations.
System application image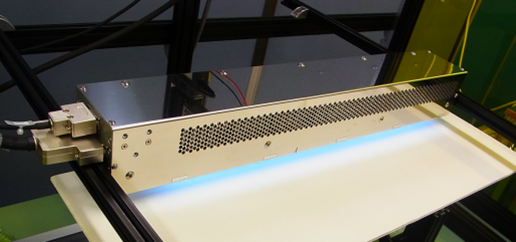 Resin curing for FPD and touch panel lamination
| | |
| --- | --- |
| Equipment type | The P-type can irradiate without illuminance variation at irradiation distances from 10 mm to 40 mm by irradiating collimated UV light. The same UV irradiation intensity can be maintained even if the working distance changes. |
| C-type | The C-type adopts an optical design that allows high intensity irradiation at a specific work distance by concentrating UV light. We offer a lineup with four working distances: 10, 20, 30 and 40 mm. |