Relationship with Society
As a member of various regional communities, the Ushio Group will contribute to the development of the respective regions where it conducts business, in Japan and overseas. In addition to the initiatives reported here, the Group is engaged in various activities to contribute to the sustained growth of society, including in the fields of education, culture, health and safety, disaster support, and exchanges with local society.
Donated "Care222® i-Series" UV disinfection equipment to Himeji City and Takasago City (Ushio Inc.)
In July 2021, the Ushio Harima Plant donated Care222® i-Series equipment to Himeji City and Takasago City, where the plant is located, as part of its efforts to contribute to local society. It is installed and used in the following locations in each city. In order to realize "safety and reassurance" in local communities, we intend to continue contributing "light" to the improvement of the sanitary environment in locations where a large number of people visit, such as public facilities.
■Himeji City
Himeji City Hall 1st Floor (Multipurpose Toilet and Resident Desk Center), and Himeji City Jonai Library
■Takasago City
Takasago Purblic Library, You Ai Hotto Center




      「Care222®iSeries」
Providing Medical Masks to Medical Institutions (Ushio Inc.)
Ushio donated medical supplies, which were insufficient due to the spread of COVID-19, to local medical institutions through Hyogo and Shizuoka Prefectures, where our factories are located.
Details of the donations are as follows.
1. Medical mask (N95 mask) 7,200 pcs
A mask that has passed NIOSH (The National Institute for Occupational Safety and Health) standards and is a high-performance mask that can prevent the entry of droplets containing viruses. It is said that it is possible to minimize the possibility of infections in day-to-day operations at medical facilities.
2. Protective clothing 120 sets
3. Protective eyewear 120 pcs

All of the supplies we provided were stockpiled at each factory, and we hoped that they would be useful to the health care workers who fight at the front line, and our employees at each factory worked together to promote this donation.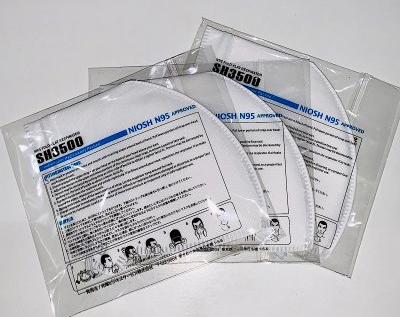 Contributing to local technological development (Christie Digital Systems Canada Inc.)
Christie Digital Systems Canada Inc. (Christie) is in Kitchener-Waterloo (KW) region. KW region is recognized as Silicon Valley North with more than 1,570 tech-related businesses, two universities and one college, and Christie has always been an active contributor to KW tech community.

On October 24 2019, Christie co-organized a one-day technical event "Tips & Tricks for Product Design & Compliance" with IEEE*1 Kitchener-Waterloo Section and a local company at Christie Kitchener office. The technical event had 6 presentations which covered the topics from Ferrites (magnetic material) Design Fundamental, Wireless Radio Approval, Design for Compliance, Signal Integrity and Electromagnetic Interference Simulation to IEEE ElectroMagnetic Compatibility Society (EMC-S) Distinguished Lecturer talk. It attracted 40+ attendees from Christie and other local tech companies.
*1: Stands for Institute of Electrical and Electronics Engineers, which is the world's largest technical professional society aimed to advancing innovation and technological excellence for the benefit of humanity