Ushio in 5 minutes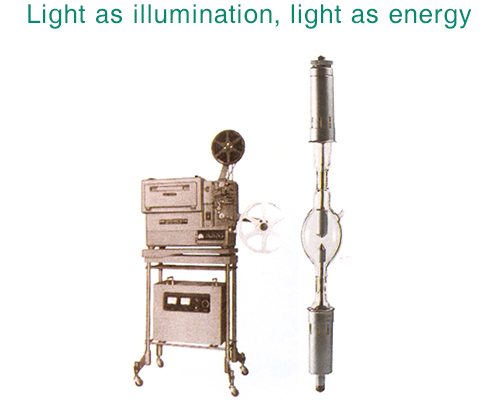 * A "miniature sun" from xenon short arc lamps and xenon projectors
---
1964 Establishment of Ushio Inc. Creating new markets for light by going beyond its role in illumination, applying ultraviolet rays as as photo chemical energy and infrared rays as thermal energy. Ushio has always believed in the endless possibilities of light.
Print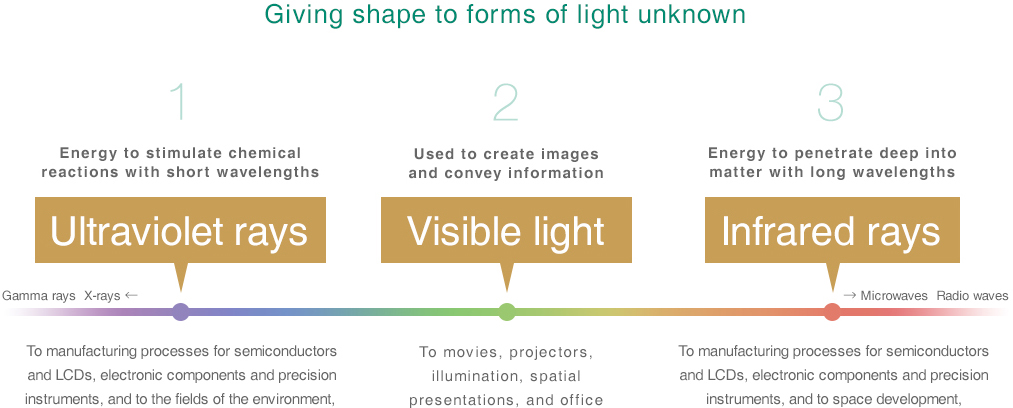 ---
Illuminating, engraving, curing, and cleaning with light At different wavelengths, light displays different properties. Unveiling the properties of different wavelengths, Ushio gives form to light in products that make it possible to artificially reproduce and control it for use as a tool. That is Ushio's light technology.
Print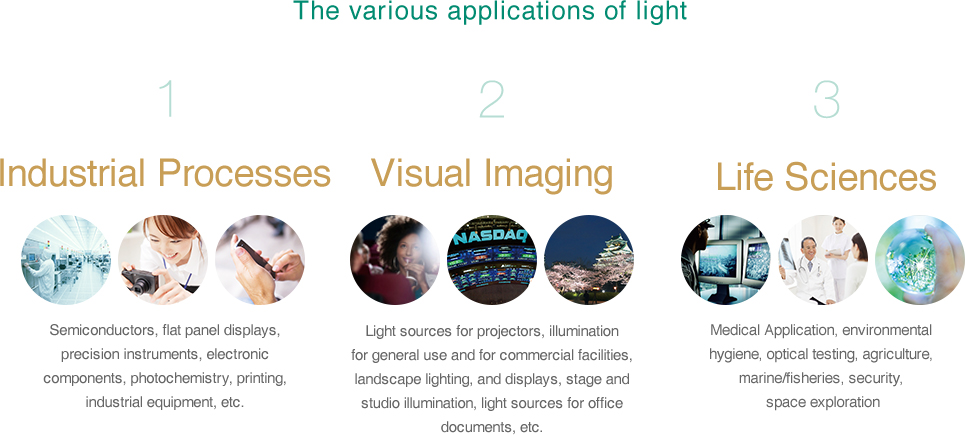 ---
Around the globe, from semiconductor manufacturing processes to movie theaters and biotechnology. Ushio will continue challenging the light's possibilities for illuminating the future for people and society in the three fields of industrial process, visual imaging, and life science.
Print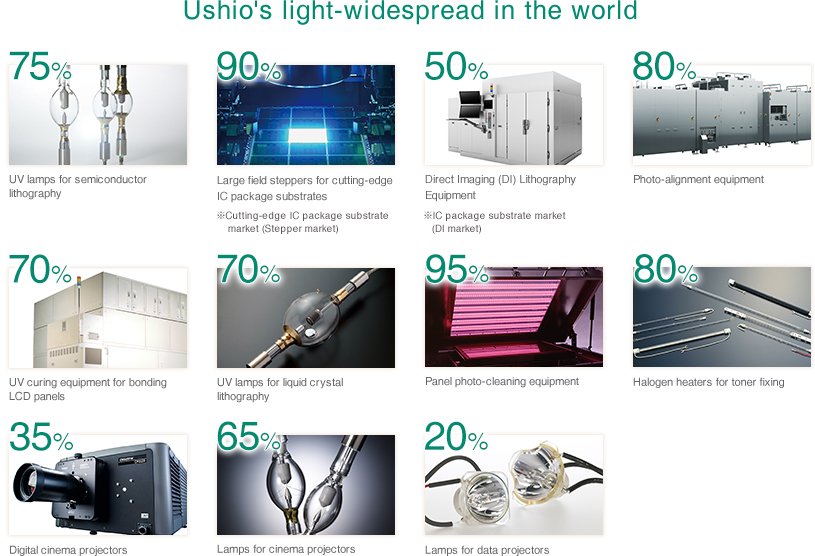 * World market share of Ushio products (as of 31 March 2023, based on Ushio's research)
---
Ushio extends the use of light technology beyond the realm of illumination to use as energy for applications in industry and cutting-edge science, thereby contributing to the birth of many products that have become high share holders in the world market.
Print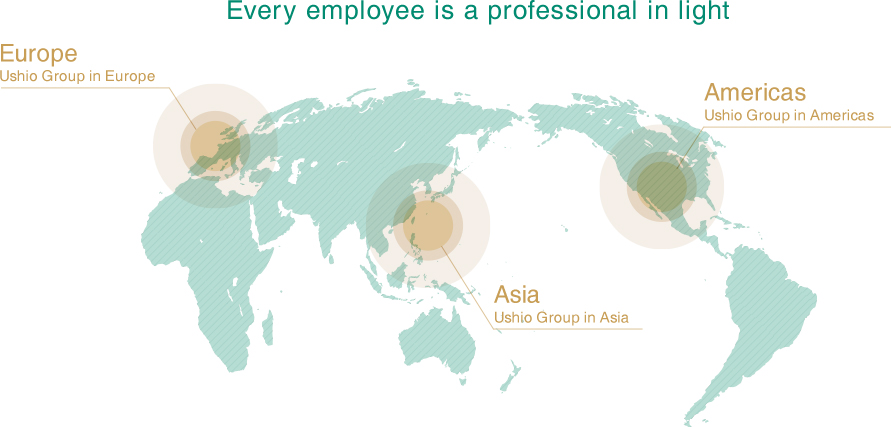 *Employees (As of March 31, 2023)
---
For example, in areas such as smartphone manufacturing plants and medical activities, light now crosses borders and extends around the world. Providing just the light required as it becomes necessary to each country and region. Because we're Ushio, we have light we can deliver.
Print