Why is Care222™ safe?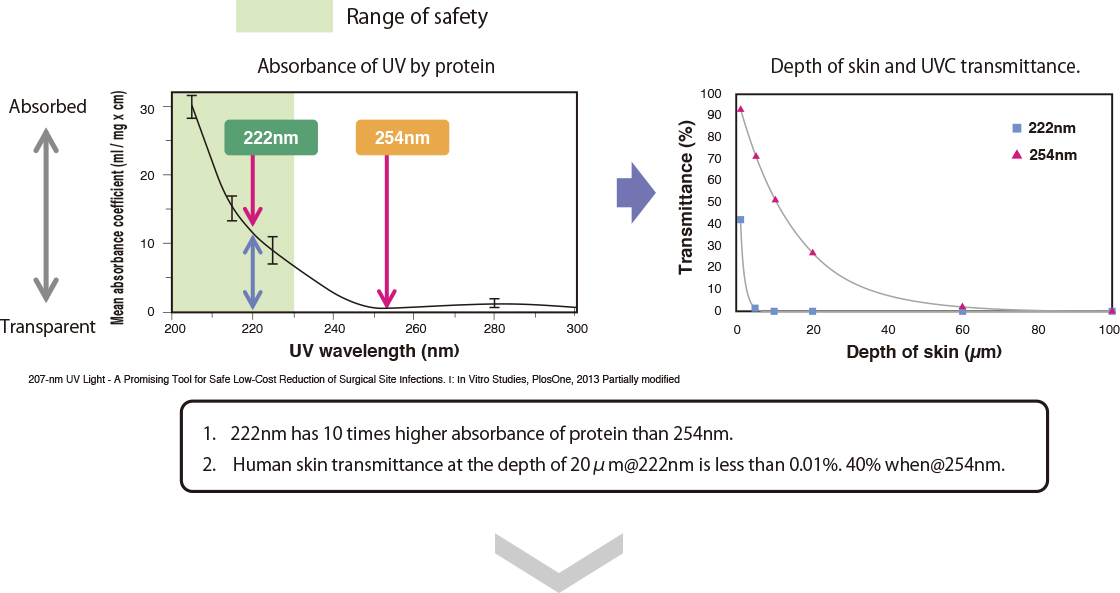 Spectrum of Care222™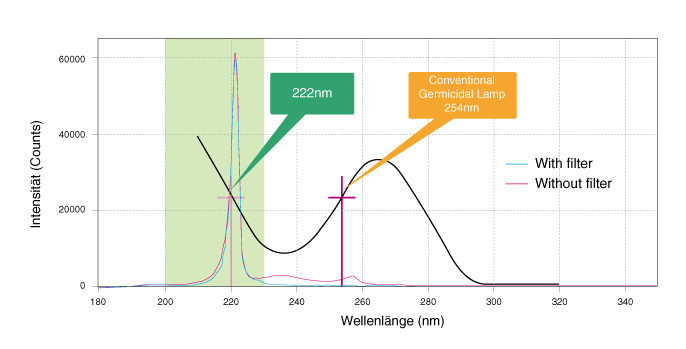 Care222™ consists of a special bandpass filter, a 222 nm excimer lamp and an inverter. The filter removes harmful wavelengths that are included in the ultraviolet light emitted by the 222 nm excimer lamp.
Ushio holds exclusive rights to utilization of the key technology, which was patented by the University of Columbia (New York, NY) in 2012.
Contact Us