Domestic Group Companies
Yokohama Division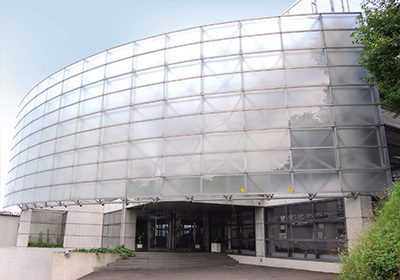 6409 Moto-Ishikawa-cho, Aoba-ku, Yokohama-shi,
Kanagawa 225-0004
TEL:+81 45-901-2571
FAX:+81 45-901-1004
Japan 225-0004 Kanagawa-ken, Yokohama-shi, Aoba-ku, Motoishikawachō, 6409
ACCESS
Access by rail
Take the Tokyu Den-en-toshi Line to Tama Plaza Station, and from there go by taxi or bus.
* Buses operate from the Tama Plaza North Exit, get of at Kakueiji.
Access by car via general road (from either the Atsugi or Shibuya direction)
Take route 246 and turn in the direction of the Tomei Expressway at the "Shin-Ishikawa" signal. After passing under the Den-en-toshi Line, proceed to about 50 meters beyond the "Kakueiji" signal and turn left at the convenience store.
Access by car via expressway
Exit the Tomei Expressway at the Tomei-Kawasaki toll gate, then turn left at the "Tomei Iriguchi" signal. Go straight on Route 13 to the "Kiyomizu-dai" signal, then turn left and go straight. At the "Utsukusigaoka nishi 1" signal, turn left; go about 100 meters and turn right at the Three F convenience store.
MAP