USHIO Has Booked Order for "UX4" Large-Area, Full-Field Projection Lithography System from CiS Research Institute in Germany
Delivery of UX4 System to CiS is Scheduled for This November to
Accelerate R&D of MEMS Devices in Europe

TOKYO, SEPTEMBER 30, 2014 — USHIO INC. (TOKYO: 6925) (President and CEO: Shiro Sugata) today announced that the company has received an order for its UX4 large-area, full-field projection lithography from a German research institute, CiS Forschungsinstitut für Mikrosensorik und Photovoltaik GmbH (hereafter CiS), through its wholly owned subsidiary USHIO EUROPE B.V. The UX4 system, which is optimized for research and development as well as for manufacturing of MEMS devices, is scheduled to be delivered to CiS in November.

The UX4 system uses a full-field projection exposure method that is completely non-contact, so as to cause no damage to the mask or wafer, and allows high-precision exposure of stepped substrates or thick photoresist. USHIO provides its UX4 systems customized for a variety of devices, including MEMS and power devices, as the UX4 Series. The UX4 system includes a series of powerful features such as a proprietary alignment technology that enables easy detection of low-visibility alignment marks, simultaneous projection on both sides of a wafer to enhance productivity, the capability for full-field exposure of up to 200-mm wafers, and a maximum resolution of 2 µm L/S.

"We have been using a proximity exposure system, but have realized the necessity for switching to another exposure method to meet the needs of finer patterns and higher productivity. USHIO's full-field projection exposure lithography system fully satisfies our requirements. I believe that it will enable us to accelerate our research and make a great contribution to enhancing the productivity of MEMS devices and compound semiconductor devices, as well as to increasing the precision and density of these devises," commented Dr. Thomas Ortlepp, Director of the Research, Development, and Technology, CiS.

"The UX4 is mounted with USHIO's originally developed projection lens to allow full-field projection exposure without coming into contact with the mask or wafer. We expect that CiS will be able to accelerate its research and development, thus enabling enhancement of productivity as well as reduction of the cost for manufacturing MEMS devices in Europe," commented Masayuki Itaba, General Manager of the Exposure Business Unit, USHIO INC.

USHIO will be at Booth 235 at SEMICON Europa 2014, to be held on October7 through 9 in Grenoble, France. There, it will exhibit its UX Series lithography systems including this UX4 system through a panel display under the slogan "USHIO Full-Field Projection" to provide optimum solutions for next-generation packaging applications.
---
UX4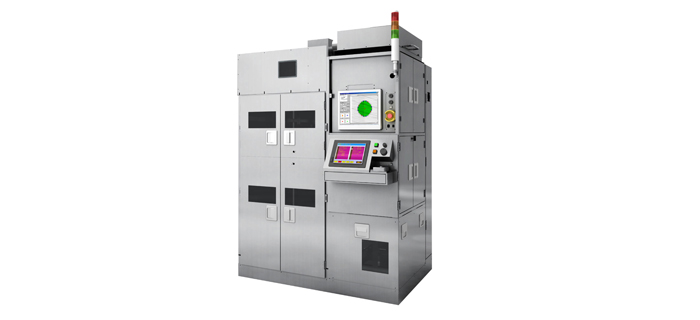 ---
Appendix
About CiS Forschungsinstitut für Mikrosensorik und Photovoltaik GmbH
CiS is a non-profit research institution based in Erfurt, Germany. It conducts industry-oriented research focused on microsensors and microsystem technology. On behalf of, and supported by, Federal and State ministries and offices, CiS undertakes advanced research projects that contribute to innovations in the private and public sectors. It also provides research and development services for small and medium-sized businesses to support their own R&D capabilities.
See http://www.cismst.org/en/profil/willkommen-bei-cis/.

About USHIO INC.
Established in 1964, USHIO INC. (TOKYO: 6925) is a leading manufacturer of light sources such as lamps, lasers, and LEDs, in a broad range from ultraviolet to visible to infrared rays, as well as optical equipment and cinema-related products that incorporate these light sources. It also makes products in the electronics field (such as semiconductors, flat panel displays and electronic components) and in the visual imaging field (including digital projectors and lighting). Many of these products enjoy dominant market shares. In recent years, USHIO has undertaken business in the life science area, such as the medical and the environmental fields. See http://www.ushio.co.jp/en/.
---
Note Regarding Export
This equipment (or technology) may be subject to security controls under the provisions of the Foreign Exchange and Foreign Trade Control Law, and in order to export the equipment or technology (or to conduct transactions for the purpose of providing the technology to a non-resident or foreign country), it may be necessary to obtain an export permit (or permission to implement service transactions) from the Minister of Economy, Trade and Industry. Be sure to contact us in advance for confirmation.