UV-LED uniform surface illumination light source UniField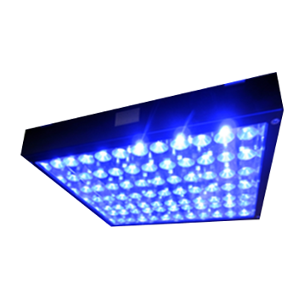 Curing and Bonding

MEMS, Electronic Components

Semiconductors

Liquid Crystal Display
- This UV LED irradiation unit is available with a selection of multiple wavelengths for large-area, high-intensity and highly uniform irradiation.
- Ushio's proprietary installed lens minimizes the illuminance loss due to increased irradiation distance.
Proper irradiation is possible without fine adjustment for workpieces having varying thickness.
- Our lineup includes 100, 150, and 200 standard sizes
・Multiple mixed wavelength type designs are also available.
Achieves highly uniform irradiation
Optimized LED configuration and optical design enhance uniformity of irradiation in the work area. High-quality UV irradiation is achieved with ±10% or better uniformity.
Multiple mixed wavelengths available
Expanded specifications can be obtained by mixing LEDs of two wavelengths. It is possible to support work requiring multiple wavelengths, like 365 and 385 nm.
Extensive product lineup and customized support
The lineup includes three standard sizes of 100, 150 and 200 mm2 and two illuminance levels. Of course, we can offer customizations to meet your application requirements.
Product External View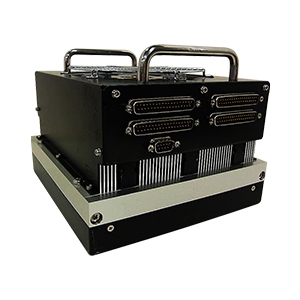 Specifications
Product model
Wavelength (nm)
Irradiation area
□100
□150
□200
External dimensions
Weight (irradiation unit)
Weight (power supply)
L180×W140×H1222
4 kg
4 kg
L220×W204×H1342
6 kg
18 kg
L260×W268×H1542
12 kg
25 kg
NF series
(no lens)
365
Illuminance (mW/cm2)
WD=10 mm
250
250
250
385
280
280
280
NF series
(with lens)
365
Illuminance (mW/cm2)
WD=30 mm
300
300
300
385
340
340
340
UV planar light source for batch irradiation